"

evoCas9

"

: GENE THERAPY MADE IN TRENTO AND PERSPECTIVES FOR CMT
We would like to thank Paola Gargiulo for inviting us to the important Conference which is going to be held in Trento on March, 17th 2018.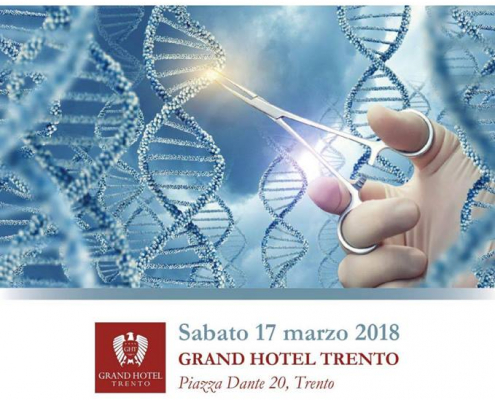 The topics they will be going over at the Conference are of a great importance for the advancement of research (for more information read the article published on the authoritative scientific journal "Nature Biotechnology") and Dr Monica Nizzardi, a member of our Scientific Committee of Dino Ferrari Centre/University of Milan, will partecipate at the Round Table.
We believe that there might be many important applications for the therapeutic research project we are supporting and we also look forward to fruitful cooperation between associations and the Cibio of the University of Trento.
Our compliments to AICMT  for this important initiative.